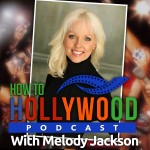 How to Hollywood is a sister company of Smart Girls Productions.
The mission of How To Hollywood and Smart Girls Productions is to facilitate marketing for actors and screenwriters
to make their dreams more tangible. How To Hollywood offers a variety of courses and ebooks to help educate our clients while Smart Girls Productions offers services to actually help you do things like create a query letter or cover letter.
Both companies are dedicated to making you more powerful in Hollywood. Dr. Melody Jackson founded Smart Girls Productions in 1992 and developed the Smart Girls database and marketing system to support and assist working and aspiring actors and screenwriters to pursue their dreams of working in and with Hollywood. How To Hollywood was born a few years later as it seemed fitting to begin to get all of her knowledge on to a page and made available to actors and writers pursuing their careers.
Whether you want to work with us for all the steps in your career and a marketing campaign or just want us to assist you with one specific service or promotion, we look forward to assisting you in your dreams. While we love working with you over time in helping you pursue your career, we are happy to support you in any aspect in which we may be of service.
Review our website and be sure to get some of our Free material on marketing. We are excited to begin a relationship with you. If you are ready to get started working together, you can reach us during business hours at 818.907.6511.
"People who pursue a career in Hollywood are big dreamers. It's an enormous dream with fewer and fewer spots as you move up the ladder. My drive is to empower actors and screenwriters to not be victims but to truly know deep inside that they have to drive their careers. It's not just luck.
"You have to take massive action to make big things happen. I want to educate them on what to do and to faciliate some aspects of what they need to do. No victims and feeling sorry for yourself because Hollywood is so hard. No getting down and staying down. Get back up and make it happen. Period. Let's do it."
Melody Jackson, Ph.D.
Want the down and dirty story of how Melody really got started? Here it is.