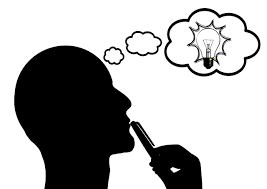 Want A Hollywood Career As An Actor or Screenwriter
But Tired Of Trying To Make It On Your Own?
Then Join The More Than 7500 Actors And Writers
We've Helped With Marketing Their Careers Since 1992
Maybe you're seeking a good Hollywood agent or manager. Or maybe you just want Hollywood producers and agents to read your script so they can see its amazing potential. If you're looking for ways to move your career forward in Hollywood, then you've come to the right place. We offer the broadest range of marketing services available ANYWHERE for both for actors and screenwriters. We track thousands of agents, managers, producers, and casting directors in Hollywood, and we have a variety of programs to help you in your career.
Give yourself the chance to see your name in lights for real. It starts right here.
P.S. You know, a lot of actors and writers will read every word here, agree with what they see – and still do nothing. They're the wanna-bes-who-didn't-go-for-it. The almost-made-it crowd. Always waiting for that good ship success to sail in, but too timid to hop on board once it is at the dock! We can and do give you every tool you need to go after your desires and ambitions. But you have to take this first step in your acting or writing career. Give us a call to see how we can help you — or AT LEAST, start by getting our mini-course on marketing to Hollywood!
P.P.S. A lot of people wonder… is Smart Girls just for women? The answer? No. It doesn't matter who you are, whether you're a man or a woman! If you're looking to make it in film or TV, we're for you. Smart Girls (and Guys) are who we are, savvy, smart people who get the job done – and done right!
To Be Continued…