True Actor Interviews are done with up-and-coming actors who are dedicated to the craft of acting. A true actor appreciates the art form of acting. They demonstrate their authentic passion for acting by studying technique seriously over a period of years. To qualify, they need to have performed in serious lead acting roles, either on stage, on film, or both. It does not matter whether they're in the union and whether they've made massive amounts of money. The spotlight is on the actor's dedication to becoming masterful at the craft and their process to do so. We believe the actors we select are great role models for what it looks like to be a true actor, someone who finds the reward in doing the thing itself.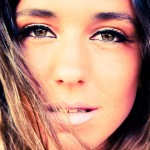 This True Actor interview is with Dannae Saranich, an Argentinian actor who loves to take on new challenges. After success as a stage actor in Buenos Aires, Argentina, Saranich moved to Los Angeles to study at the prestigious Lee Strasberg Theatre with renowned director and actress Hedy Sontag. For Saranich, acting offers a unique perspective through which to see the world.
How did you get started in acting?
Most of my acting work was in the theatre in Argentina in South America. Buenos Aires, the capital of the country, has one of the best theatre circuits in the country. I moved there and
got really focused and really busy.
I founded 3 different theatre companies and opened shows with each of them. One of them was "Bodies in Process," and for that show we also did a theatre lab. We used the lab to explore and develop our own technique. It was a lot of fun. Very organic.
Why did you decide to move to Los Angeles?
I wanted to develop my career further, and I love a challenge. There's Hollywood itself, but also acting in a different culture, a different language. Big challenges. And of course, the biggest film industry in the world is here, so you also have big opportunities.
Who in your personal life do you feel has had the most impact on your desire to be an actor?
I don't know about the desire but I can talk about support from my parents. Their support has been a big factor for me in pursuing this career. They believe in me, and that makes me believe in myself.
Given how challenging it is to be successful in Hollywood and the natural rejection that actors have to deal with, what do you do to stay positive?
I focus on my daily work and investigation. I try to find art everywhere. Otherwise it becomes a marathon for fame, and in that case, you are the one losing.
I concentrate on becoming a better actress and developing my craft and that makes me feel good. I like to read, go to museums, listen to live music, go to the theatre, do all the activities that feed my artistic spirit that make me feel alive. All of it helps me see the positive in life.
Did you do any film or TV work in Argentina?
The year before I came to L.A. I did my first feature film titled The Truth, which was directed by French director Pierre Vignaud. In that film, I played the role of Samantha, a filmmaker who starts dating a corrupt artist, but then she unmasks him.
During that time, we began another production called "Bhakti, An Experiment of Love." I love to experiment! Bhakti is a documentary we're still working on. For it, we've filmed all over the world. Every place we traveled, we took the camera and really just explored telling a story spontaneously, in real life, through a lens. We're on a standby now because I'm so busy here in L.A., but we plan to start exploring again next year. It will be a co-production between Argentina and Los Angeles.
Tell us about any work you've done here in Los Angeles and how you got cast.
Recently I shot a role in a film "War bonds," a half-hour film. They're going to use this to get funding to film the feature next year. I also recently performed in the musical Rent. For that, I went through an intensive audition process that included singing, dancing and acting. It was very rewarding to be cast first off, and then it was a great production.
I've also just been cast in a film that's going to be produced by Perfect Vision Films with the executive producer of the TV show Nellyville, which stars rapper Nelly. I'm so happy to be working.
Which do you like performing in more, plays or in film and television?
The two are totally different…. but if I have to choose, theatre is my first passion. There's something about being in the moment with the presence of the audience that I wouldn't trade for any other experience. The energy that the audience gives you then accepts from you and then you give them back is amazing.
But I am really interested in movies in terms of how to use my craft in a different way… trying to give the same life in a very different medium. It's a bigger challenge for me to work on film and television because the audience is not giving you that instant feedback.
Who are 2 or 3 of your favorite actors, actresses, and directors?
The great ones, of course. Some of my favorite artists are Daniel Day-Lewis, Michael Fassbender (12 Years a Slave, Inglourious Basterds), Gena Rowlands, Zoey Deschanel, Woody Allen, Martin Scorsese, Inarritu, David Lynch. Each of them create reality in their work. You can see through their work that they are in touch with the human condition and that makes them wonderful.
Even in terms of technique, I like how they've developed their craft, their vocal instrument, their emotional instrument connected with the body.
What actor inspired you the most and made you want to become an actor?
Gena Rowlands has been a great inspiration for me. The way she creates things make me feel a lot, and that is the whole point.
What was the most challenging role you have played as an actor?
I have to say it was in a play called Secuelas. My character was Norma Jean Baker — Marylin Monroe's original name. It was this strong character that put me in contact with aggression and my sexuality. It was challenging to do that!
Do you think to be a great actor, you have to have natural talent or is it learned?
I think talent is natural, but then you have to learn how to use it. And the more talent you have, the more you are gonna struggle to make it worth it. Of course with training and experience you can learn a lot even if you don't have much natural talent. Either way, you need to develop your craft with training.
What are you working on right now?
Right now I'm writing my own play, and it's going to be a multi-media theatre production with a projection screen. There are 3 characters, and I will be performing one of them. We are in rehearsals, and I already have people that want to invest in it . We'll probably work with a well-known filmmaker from Spain.
The project is called From Inside, and it's about a woman that was dumped. Then with the help of 2 friends, they start searching for what it is that we really want in life. We're using the screen as a way to expand the stage. I'm really excited about this one, too.
What do you feel is the essence of acting?
As an actor, you have to keep yourself completely active and curious . You can't be bored with yourself and your own choices if you're going to create real moments and invite the audience into your experience. You have to find ways to keep yourself interested in life.
For your audience, acting is about sharing with them whatever you and your character are living with. At the end of the day I think it's about that, to share something beautiful, hoping the audience can feel something.
That's awesome, Dannae. Thank you so much for sharing your insights with us. You're such a delight, and your curiosity is contagious. I may have to head to a museum this weekend!
We really appreciate your viewpoint, your love of life, and your enthusiasm about experimenting and trying new things. We will definitely keep our eyes on you as you make your way around Hollywood and onto the screen. Best of luck with your upcoming multi-media project titled From Inside.
If you want to read more articles on what it takes to become a working professional actor and how others are doing it and have done it, subscribe to get our free articles.