True Actor Interviews are done with actors who are dedicated to the craft of acting. A true actor appreciates the art form and craft of acting. They demonstrate their authentic passion for acting by studying technique seriously over a period of years. To qualify as a "True Actor," they need to have performed as a leading/critical role on stage, in film, or both.
The spotlight is on the actor's dedication to becoming masterful at the craft and their process to do so. We believe the actors we select are great role models for what it looks like to be a true actor, someone who finds the reward in doing the thing itself. In many cases, they have made great personal sacrifices in order to be able to pursue their acting career on the biggest stage of all — Hollywood film and television.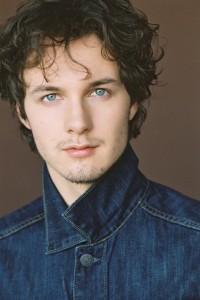 This True Actor interview is with Hessel Evelaar, a Dutch actor now living and working in Los Angeles. And off we go…
You're originally from The Netherlands, but you've also done a lot of traveling and lived in other countries. Tell us about that. How did you end up traveling so much?
I am originally from Soest, The Netherlands. But I've spent a majority of my adolescence in Singapore. In Singapore I appeared in National Commercials and plays. I did go back and forth though, and in The Netherlands I appeared as a Guest Star in a popular Dutch TV series Willem Wever. Of course, Los Angeles is the mecca for actors, so I moved here to study at the Lee Strasberg Theatre and Film Institute. I wanted to grow as much as I could as an actor and this was the best school for me to do so.
Okay, Hessel, I'm going to cut to the chase here — to use a movie term — and ask you a fundamental question about acting. I've worked with thousands of actors over the years, and my experience is that there are some who "get it"…. "it" being the craft of acting, and others who enjoy acting and want to be a movie or TV star but don't "get it"… You seem to get it… so tell me, what is the essence of acting for you?
The essence of acting, for me, is to be real and to be simple. It's to take a character that may be completely different from yourself or entirely surreal and find what makes them human, what makes them like me.  I work hard to be a real person in the imaginary circumstances of a play or film. This goes for both the events of the film or play and the character in it, as well as the actual sets and stages: they aren't real, ten inches beyond the view of the audience or the camera, there is evidence that what we're doing is an illusion. Yet I will be showing a real person, feeling real emotions and dealing with real people.
My college boyfriend told me you're either a salesman or you're not." Do you think it's also true about being an actor…. that someone either has "it" or they don't? What do you think makes someone a strong actor? Betcha didn't expect me to mention my college boyfriend in this interview, did you?
(Laughs) No, I didn't expect that… but to answer your question as it relates to acting… to me, what makes a strong actor, is to have all kinds of stuff going on – cameras, lights, other people around –  and still be… well… still. Marlon Brando said it's easy to go for the big stuff: to scream and be angry and yell at someone. But to sit quietly and listen to another actor telling you bad news, and really listen and take it in. That's what's hard. Get that, and you're a strong actor.
Who are some actors you find inspiring?  Whose acting career would you like to model yours after? Or who would you like to work with? Give us some names!
Well… some of the inspiring ones are obvious… like Marlon Brando or James Dean, who were talents beyond recognition. And of course, I would love to get a career like Brando's, playing lead roles in fantastic films and plays. That is the dream. But honestly I'd be very happy to keep my feet on the ground and model myself after an actor who's less known but greatly inspired me, like Ilia Volok. He's an actor that brings truth to any part he gets. He came from Moscow and has built an amazing career here in LA, starring in over 130 films and series, not even counting the plays he's been in.
Ilia's work inspires me because not only do I relate to his characters, but also to him as a person. His personal history, coming from a foreign country and through hard work and dedication to his craft making a career in LA, reminds me every day that my dream is a real one, and more importantly, a possible one.
Anyone else? 
An actor I'd love to work with would be Michiel Huisman. He is such a charismatic actor who makes simple, but very interesting choices on screen. And he is also Dutch like me! So what's not to like!
Also Anthony Hopkins! When I was a little kid growing up in a small town in Holland, I couldn't speak English. But I watched "The Legend of Zorro" with him as the old Zorro, and I fell in love with it. The way he is so vulnerable and so strong at the same time fascinated me and I knew that was what I wanted to do… I wanted to be just like that!
What would be your dream role to play?
I would honestly not know. There are so many amazing parts out there, and I want to play all of them! Each character offers a different challenge, but if I let my 10-year-old self speak for me now, Zorro is at the top of my mind!
Ha! That's great!  Switching gears a bit here… I'm curious about something. For my "True Actor" series, I like to interview actors who perform both on stage as well as on-camera because to me it shows they really love the craft of acting.  So my question to you is, which do you like better performing on stage or on-camera? 
Oh god. This is like saying "What do you like better? Driving a Porsche or a Ferrari?" Can I get both? Acting on the screen is like working in a laboratory. I get to take small portions of a script and work and fine-tune during many takes until it's something the director and I are satisfied with it (though satisfaction rarely happens for an actor). Yet on film it's eventually the director's decision which take to use. If perhaps I did an amazing job acting wise, but the lighting breaks continuity with the rest of the shots, he or she will use something that works better for the project as a whole. It's not up to me.
Theatre is a whole different game. Once the curtain opens and the lights go up, it's my medium. I can make the choices I want and work and interact with people in real time and, most importantly, chronologically. But then again, there is no director yelling "CUT!" if something goes wrong, there is no safety net… like in real life!
What do you find to be the most challenging part of acting?
To be as simple as we are in life. Honestly… to not act. It's an easy trap to fall into clichés and overly-dramatic ways of speaking and moving. In real life we never walk out the door in the heat of an argument, make a dramatic turn and say something profound like "Frankly, my dear, I don't give a damn." But to take a scene and really find out how this relates to me. How I, Hessel, would behave with all the given circumstances, that's tough.
You mentioned above how Hollywood is the mecca for actors. Tens of thousands of actors arrive here every year from all over the United States as well as other countries. It's the most competitive place for actors there is. But you've been super busy working here in Los Angeles — I can attest to it because it took me a while to get this interview with you! Can you tell us about some of the work you've been doing and how you got it?
I've starred in about 6 short films in the past 6 months. I got cast in most of them through casting websites like LAcasting and ActorsAccess–
See, that's what I'm talking about! Please continue…
So yes, casting websites like LAcasting and ActorsAccess have been very helpful. But two months ago I auditioned and got cast for the short film "REST" which is about a young pianist trying to finish his masterpiece before his father's death. The co-writer of this short, Grigory Borodavkin, loved my audition to a point that he decided to offer me the lead role in his next project "The One Got Away."
This character is completely different from Carl in "REST" but he saw something more in me than a gentle, yet narcissistic, pianist. He saw a dark side of me and wanted to explore it by having me portray Michael, a psychopath who hunts down and eventually kills his ex-girlfriend. Of course, I loved playing that! And it's always great when you find the same people hiring and casting you again and again — that's how Hollywood works, isn't it?
Ha! Yes, it is! What would you say has been one of the most challenging roles you've played… whether here in Los Angeles, The Netherlands, or in Singapore?
Well…. the projects I've worked on over the past two months with Grigory Borodavkin and his partner Ioannis Marinipoulos have really stretched me. Together we shot the two short films "REST," which Ioannis directed, and "The One That Got Away" with Grigory in the directors' seat. Both lead roles presented huge challenges for me.
In "The One That Got Away," playing the role of Michael, a very calculating and driven psychopath, was very much like Ryan Gosling's character in "Drive," just to give you an idea. To find motivation for all these actions, for me at first, was completely insane! To get in that mindset and having all those dark emotions going on and then justify them for myself was definitely tough.
Then in "REST" I had to do the opposite when I played Carl, a young pianist with narcissistic tendencies and quite the temper. The story follows his struggle to finish his masterpiece sonata for his father before he passes away. Dealing with his insecurities and his intense vulnerability was incredibly hard. I would go from high to low and from screaming to breaking down in a single day. To be that vulnerable on screen is something I had never done before.
Wow! I can't wait to see it.  Mentioning the range of emotions…but turning to real life, why do you think so many aspiring actors get depressed about their careers or so disappointed?  Or better yet, let me ask you…what do you do to stay positive?
Well it's a tough world out there… to be rejected on a daily basis. To have a casting director tell you: "well it's nothing personal, but you are too short and skinny and you do this thing with your face I don't like… but, hey, don't take it personally!" Of course I take it personally! This is my face you're talking about!
Yet I can honestly say that over all I am a very positive person. I do what I love, and I can't do anything else. Auditioning and getting rejected is part of my job and every actor's job, and that's how I look at it. Because I know that if I stay dedicated and keep working hard, every now and then I get a "yes" and BAM, it makes all "no's" seem completely irrelevant. Because I get to keep doing what I love, and no one is going to stop me.
Any special person in your life that helps ease the pain of rejection that comes with being an actor?
Yes, there is…. My love, the talented actress Christine Uhebe, has been my biggest inspiration both as an actress and as my life partner. She taught me so much about being real and honest and strong. Both on the stage as well as in life. I wouldn't be where I am now if it wasn't for her.
That's so great… I love Christine, too!  She is an amazing talent…Totally different question… tell us something that embarrassed you at the time…Expose yourself…. here and now, Hessel!
Let's see… What comes to mind is a scene in "The One That Got Away." There's a fight scene where I had to overpower another character. "Simple." I thought… I'm an actor. No problem. That was until I met my scene partner Neil Pentaflorida. He is a wonderful actor … not to mention that he's also an ex-MMA fighter and definitely twice my size. It took a lot of choreography to make that one look convincing…
I can just picture it! But that's why they call it acting, right?  Tell me one more thing you would you like us to know about you.
In my spare time I love to cook!
I would ask you what your specialty is, but we'll save it for next time.  My final question… if you had to sum up your outlook on Hollywood…?
I know what I want and I'll stop at nothing to get it.
For more information on Hessel Evalaar, go to IMDB or Follow him on Facebook at https://www.facebook.com/hesseljacob. You can also reach him through Smart Girls Productions at 818/907-6511.